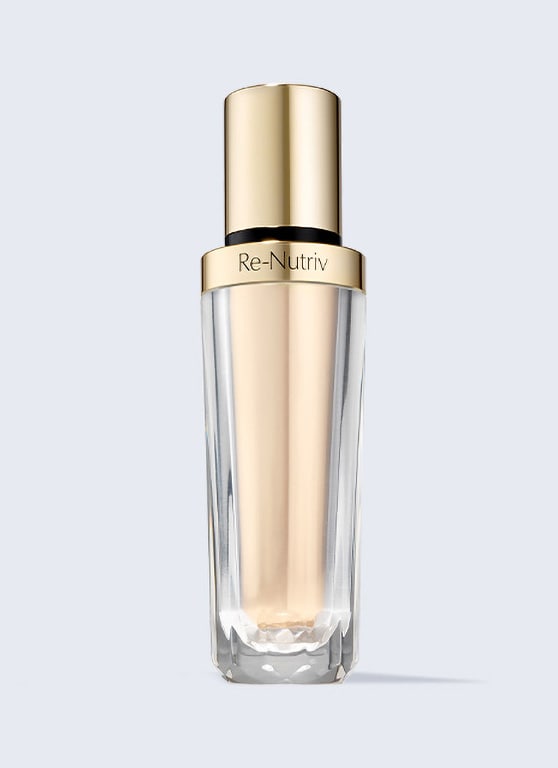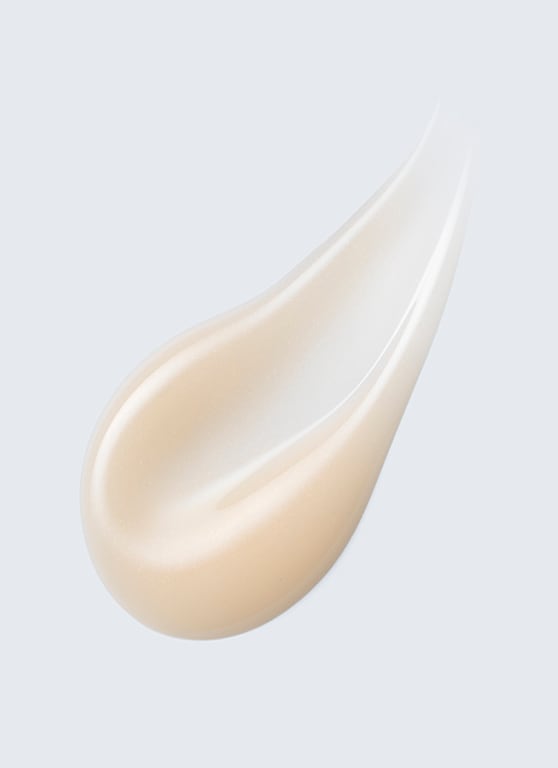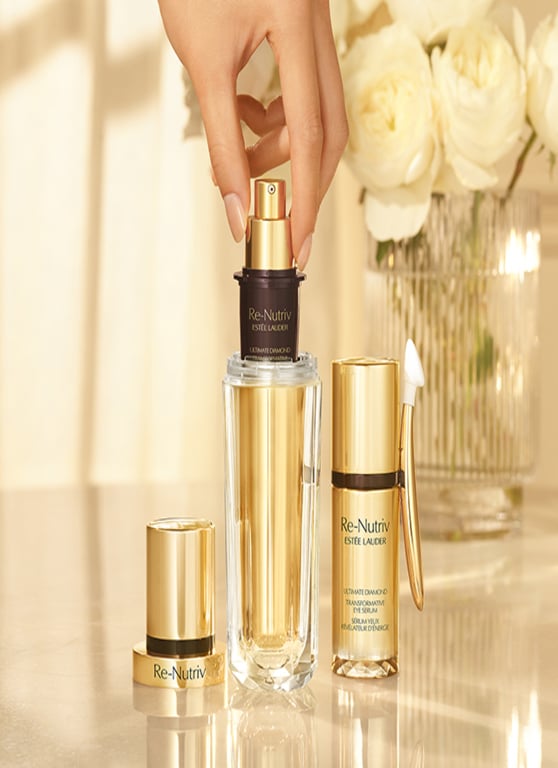 Re-Nutriv
Ultimate Diamond Transformative Brilliance Serum
極緻黑鑽塑顏鑽光精華
An exquisite, innovative serum reveals flawless, radiant, diamond-brilliant skin
Product Details
Out Of Stock
This shade/size: Coming Soon
inactive
This shade/size: Sold Out
Product Details
SIRTIVITY-LPTM WITH EXCLUSIVE BLACK TRUFFLE EXTRACT REVEALS FLAWLESS, RADIANT, DIAMOND-BRILLIANT SKINPATENTED YOUTH-SUSTAINING TECHNOLOGY – SIRTIVITY-LPTM
This exclusively patented technology activates a network of SIRTUINS, also known as 'Longevity Proteins' found naturally in skin, plays an essential role in improving skin cells' youthful shape. It effectively boosts the production of natural collagen and promotes the lifespan of skin cells, helping skin look and act younger for longer.
Infused with the power from the Exclusive Black Diamond Truffle Extract, skin is visibly firmed, smoothened, brightened, giving face shape a more sculpted and dimensional look.
PROPRIETARY INGREDIENT – EXCLUSIVE BLACK DIAMOND TRUFFLE EXTRACT
At the heart of
New Ultimate Diamond Transformative Brilliance Serum
is a true "skincare diamond" and potent energy infusion for skin, Re-Nutriv's exclusive, 'Extra Class' Black Diamond Truffle Extract. This breakthrough ingredient is crafted using a 9-step proprietary extraction process, harvested exclusively for Re-Nutriv in the southwest of France, nearly 10,000 hours in the making. Like a diamond, each rare piece is expertly graded on its qualities, color, marbling and size. Re-Nutriv's Black Diamond Truffle Extract is 99% naturally derived.
KEY TO BRILLIANCE: STUNNING SURFACE + YOUTHFUL STRUCTURE
Skin's collagen production boosted by 174%* after 3 days. Re-Nutriv's cutting-edge SIRTIVITY-LPTM helps skin act younger for longer, and the formula specifically targets collagen, elastin and fibrillin, which are key proteins in enhancing skin's youthful structure, elasticity and firmness. Results have shown increase in natural collagen +174% after 3 days2.


Helps reduce Melanin by 43%¹ in 7 days. Three powerful pillars, Black Diamond Truffle Extract + Vitamin C + SIRTIVITY-LPTM, work together to help visibly brighten skin and reduce the look of spots, including acne marks, transforming skin to a new level of luminosity.
1(BDT+ YST (Sirt-6 activator) and vitamin C)
2In vitro testing after 3 days
#Sirt 2: Skin cells shape acts 23 years younger* (*In-vitro testing). This in-vitro ONLY tied to diamond core crème.
*Per ISO Standard 16128. From plant sources, non-petroleum minerals sources, and/or water.
Ingredients
An exquisite, innovative serum reveals flawless, radiant, diamond-brilliant skin
Ideal For
For all skintypes.
Olapic Heading
SOME OF OUR FAVORITE POSTS
#LipsToEnvy